Southill Lane Eastcote' Oil 26"x17" Not For Sale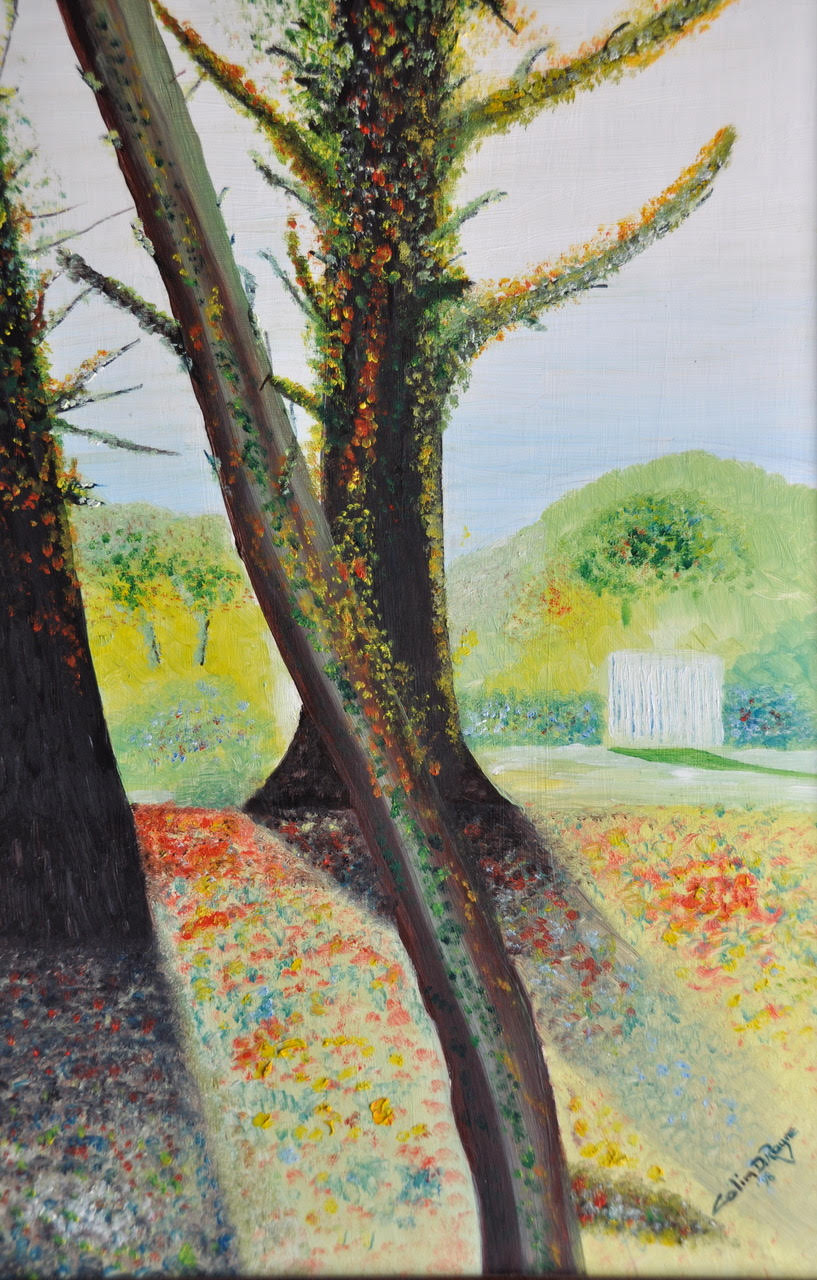 This was painted toward the end of October, 1998, when the leaves of trees were changing to a variety of spectacular colours.
The trees border a cricket field in Eastcote, close to the 'then' family home.
At the end of this month I will visit Kingley Vale, the site of one of Europe's most impressive Yew Forests; there are also Oak, Ash, Holly & Hawthorn trees.
I am sure that the trip will yield much inspiration for future work.
Southill Lane Eastcote' Oil 26"x17" Not For Sale