Kinetic Energy is the visible effect of two opposing forces.
Here are six examples created by Colin Rayne; each maybe viewed on Youtube link.
1. MY MARILYN
2. BLUE ORCHID
3+4 VARIATION on a POPPY + MARINE FLOWER DANCE
5. EVE
6. The PREDATOR & The PREY
7. SEA ANEMONE
1. MY MARILYN
MY MARILYN 14" h x 3" w (high & wide) £595
This video is the famous image of Marilyn standing on an air vent grid, which is blowing her dress around.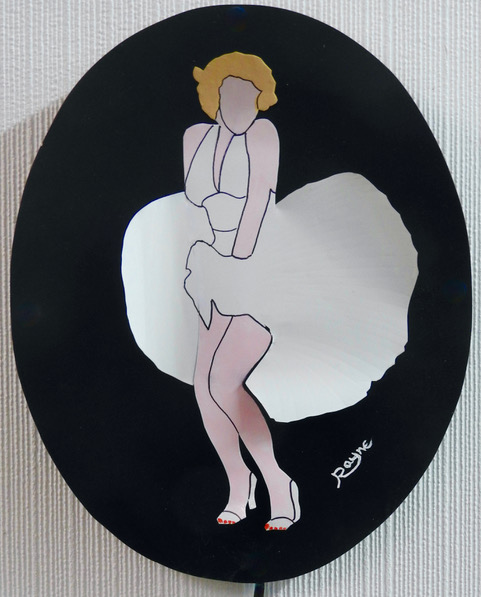 ---
2. BLUE ORCHID
BLUE ORCHID KINETIC 14"h x 13"w x 3d £650
Blue Orchids are usually dyed, but even so look spectacular! the wavering petals, now a hallmark of several Rayne's Kinetic artefacts, give a beautifully natural effect. The piece is 'freestanding' – It has a brightly polished stainless steel facia, and the casing and frame are decorated with 'Georges Seurat' style coloured dots. Maybe seen at The House of Rayne by appointment.

---
3+4 VARIATION on a POPPY + MARINE FLOWER DANCE
Variation on a Poppy £2000 24" h freestanding on log
Marine Flower Dance £2000 27" h stained Driftwood frame wallhanging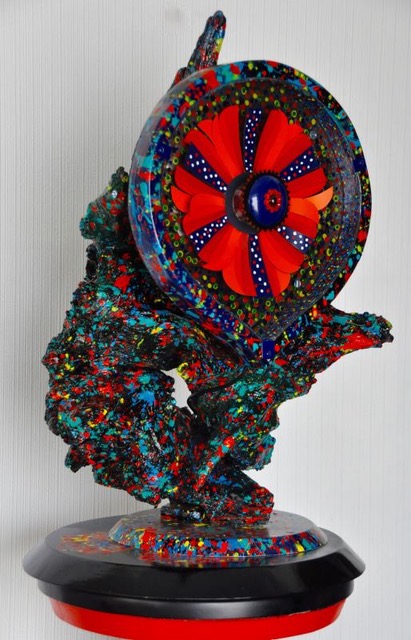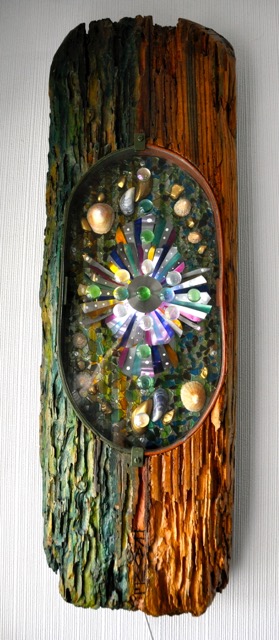 ---
5. EVE
'EVE' KINETIC £250 40" h Stainless Steel- freestanding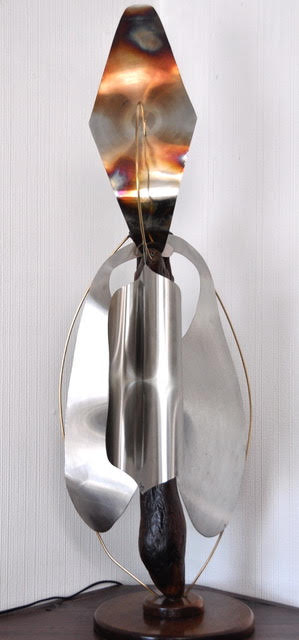 ---
6. The PREDATOR & The PREY "'back and forth"
Snow Eagle of The South £750 8' Wingspan- wall mounted suitable for exterior display
Snowgoose 27"h £175 moves 'back & forth on sprung base suitable for exterior display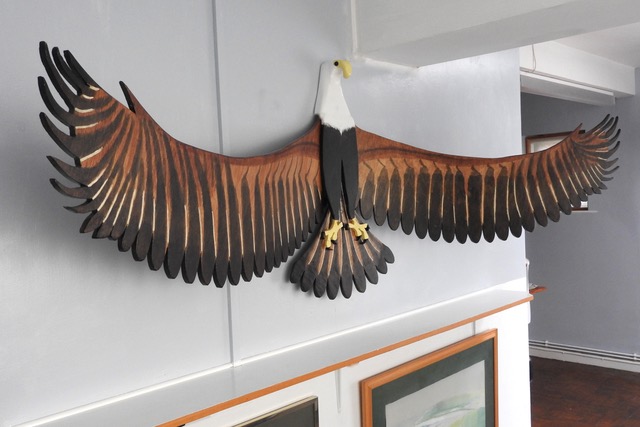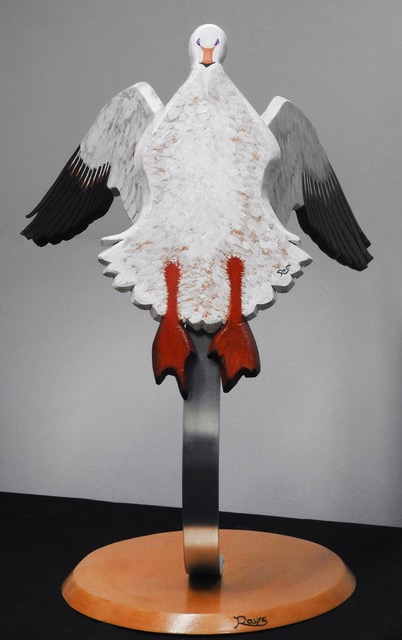 ---
7. SEA ANEMONE