This was my second Open House, presenting four new works of art, completed, since first Open House in May 2019: Coupe de Foudre – Naturist on The Tye – The Chess Player & St. Lawrence Church.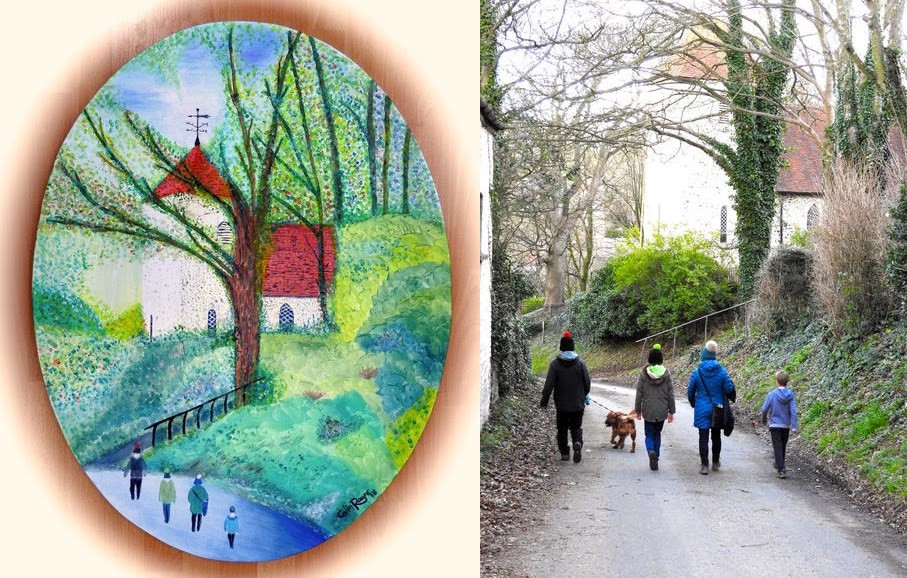 It is customary for The Coastal Trail Open Houses to have less footfall than counterparts in the Brighton area, but despite that, The House of Rayne saw a substantial number of visitors. Sundays were busier than Saturdays. Just as last year, there were some impressive comments left in Visitors Book: Nikki & Peter Batten write: 'Mind-blowing!' Sally Abadi: Wonderful work, great imagination, large variety of work to view. Joanna Wilkins: Very inspiring, some wonderful pieces to view. Robin Knight: Eye Opening! glad I came. …and many more. This appreciation is 'music to my ears! creativity is a tough taskmaster for as Balzac writes:…To plan, dream, and imagine fine works is a pleasant occupation for sure….but to produce, to bring to birth, to bring up the infant with labour, to put it to bed full fed with milk, to take it up again every morning with inexhaustible maternal love, to lick it clean, to dress it a hundred times in lovely garments that it tears up again and again; never to be discouraged by the convulsions of this mad life, and to make of it a living masterpiece that speaks to all eyes in sculpture, or to all minds in literature, to all memories in painting, to all hearts in music – that is the task of execution….
Resulting from the this Open House, I received two commissions to create Carricature / Portraits as Glass Sculptures of animals. With regard to my prolific output over the years, I feel that my location close to The South Downs has been exactly appropriate for a creative life; and although the Brighton houses do appear to achieve greater 'footfall' – this peaceful beautiful environment has been a great asset.
I wish to thank the Deans magazine for their ongoing support; – having now shown my work in four editions; – further work will be published in their December issue.
Also my 'helpers' for their warm welcoming of guests: Liz, Maggie, Sally & Sarah