A Walk Through Telscombe Village 41" X 26" Oil £650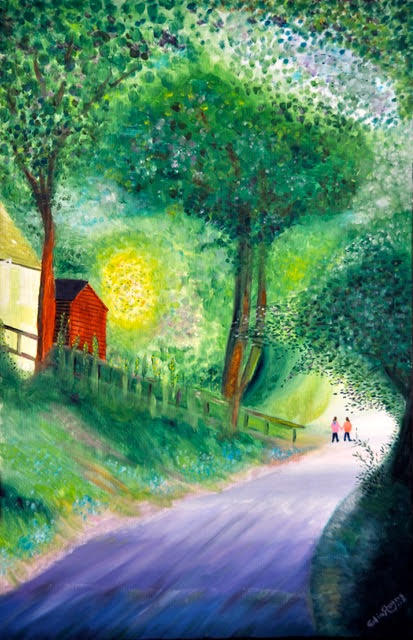 I painted this in August 2002; it is set facing South coming out of the village past the church, with (the then) youth hostel on centre left.
The two small figures, Tessa and Tara Jarrett, who were neighbours of mine at that time, demonstrate the relative size and abundance of surrounding trees and foliage.
There is peace and calm here, and a place where I frequently walk just 20 minutes from The House of Rayne.
This painting will appears on the front cover of the August edition of The Deans Magazine
A Walk Through Telscombe Village 41" X 26" Oil £650