Seaspray at Saldean 20" x 16" (Oil) £150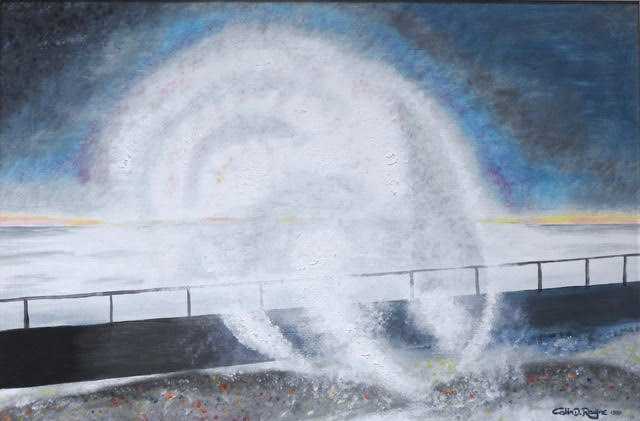 March is traditionally associated with windy weather, and despite the UK being enveloped in snow at present, my oil painting 'Seaspray at Saltdean' shows the traditional March effect of the wind at high tide.
I walk along the underpass between Saltdean & Brighton, in all weathers. In windy weather, I duck and weave through a multitude of 'whipped-up' waves into forming an impressive and exciting body of water,
stimulating my imagination. One can acknowledge that the gravitational pull of the moon on tides has played its part in this painting, but here the 'March Wind' is the stronger force!
Seaspray at Saldean 20" x 16" (Oil) £150