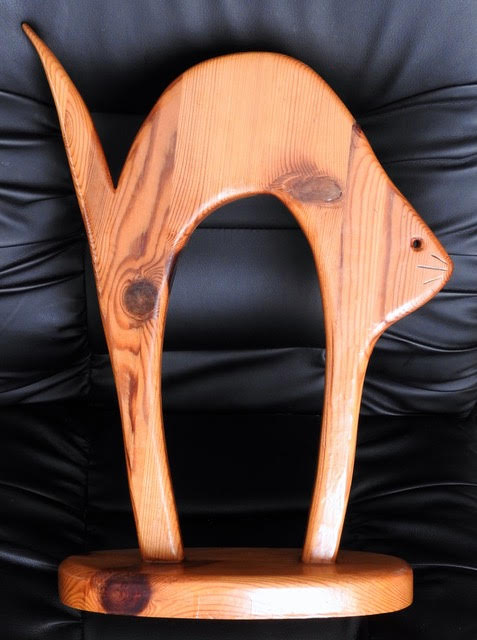 I have always found cats both domestic an wild fascinating and intelligent animals; – and also highly independent despite domestication.
One of my sales in my Open House was 'Hissing Cat' a freestanding pine sculpture, in pinewood 17" high.
New work has now started for the 2019 show, allowing sufficient time to make several complex pieces, which could take several months each.