West Pier Brighton 20" diam circle oil paint £600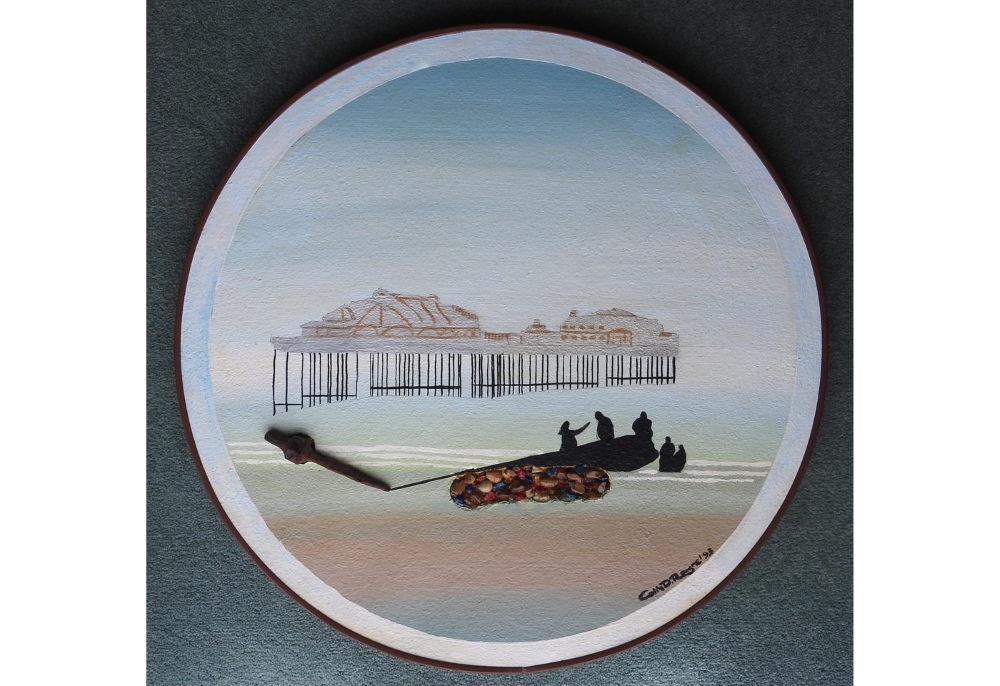 This painting is based on how the declining West Pier looked in 1993, when it had recently become detached from the land. At that time The West Pier Trust was try fervently to raise many millions of pound for its restoration; but as we now know, this never came about. The piece is painted in oil on chipboard, and has a rather rusty bolt, which I found on the beach close to the pier embedded on it shoreline. It is most likely that the bolt came from the pier's declining steel structure. Five figures are silhouetted around the breakwater at low tide, in order to offer a degree of the relative size of the pier; the coloured pebbles below it indicate a pebbly beach.
The West Pier today, even in its skeletal demise, still possesses a degree of respect for a much loved piece of Brighton's past culture.
West Pier Brighton 20" diam circle oil paint £600