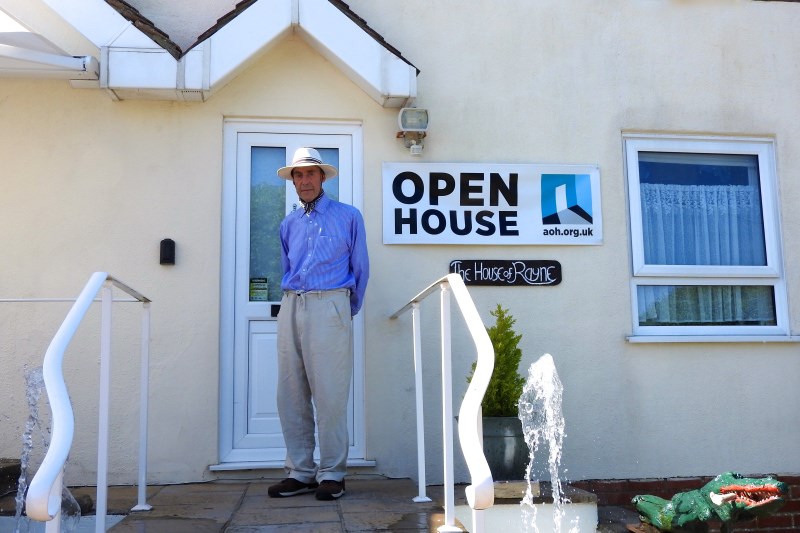 The month of May, witnessed many visitors to The House of Rayne, for its first Open House, of the Brighton Fringe Festival. Almost with out exception, visitors expressed intrigue and amazement, at the many disciplines of the 100 plus works of art on display.
Visitors Book quotes: G. Ingold 'Love it all -what a brilliant exhibition & talented artist' (see image of Gill with Tye Puddles) Rikko wrote: 'So beautiful & made me cry – wonderful work' John Hartneth wrote: 'what an amazing range of materials & technique; delightful! and a further 50 complimentary comments.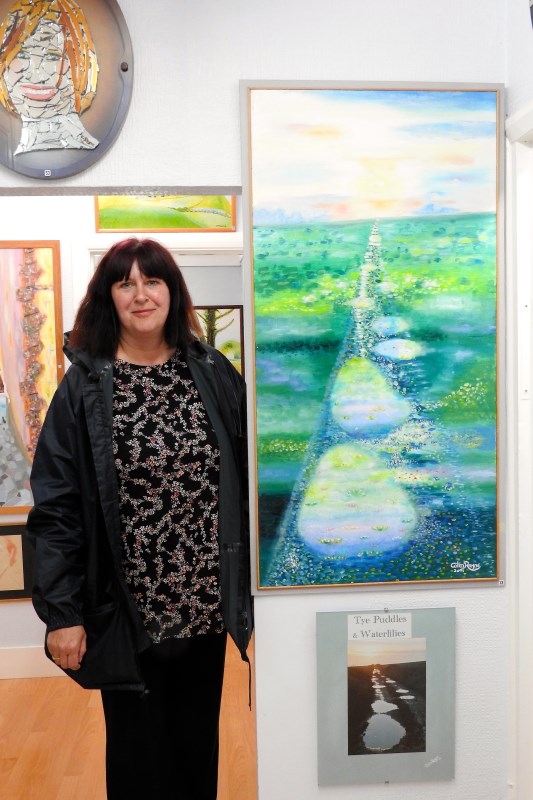 Most artists like to sell their work, and I am no exception. I was fortunate in that sales were encouraging. Though, in order to sustain creativity over a period of many years, it is essential to appreciate ones reward, in the sense of fulfilment, and financial gain, taking second place. For me, and I suspect many creative people, creativity elevates the soul above many other activities; – as long as one has sufficient money to 'pay the bills!'
The House of Rayne has recently produced an illustrated colour catalogue, showing all exhibits including prices and past commissions; this was extremely popular; – selling for £3 each, providing both a momento of visit, and reference for further interest.
I pay a warm tribute to my helpers Charlotte, Elizabeth, Andrea and Maggie, all of whom gave The House of Rayne invaluable support, and a warm welcome to guests. I shall now commence a series of new works, which I have been
considering for a while, and which I hope to produce during to coming year and show at my next Open House in May 2019