Framed Oil Painting 25" x 17" £650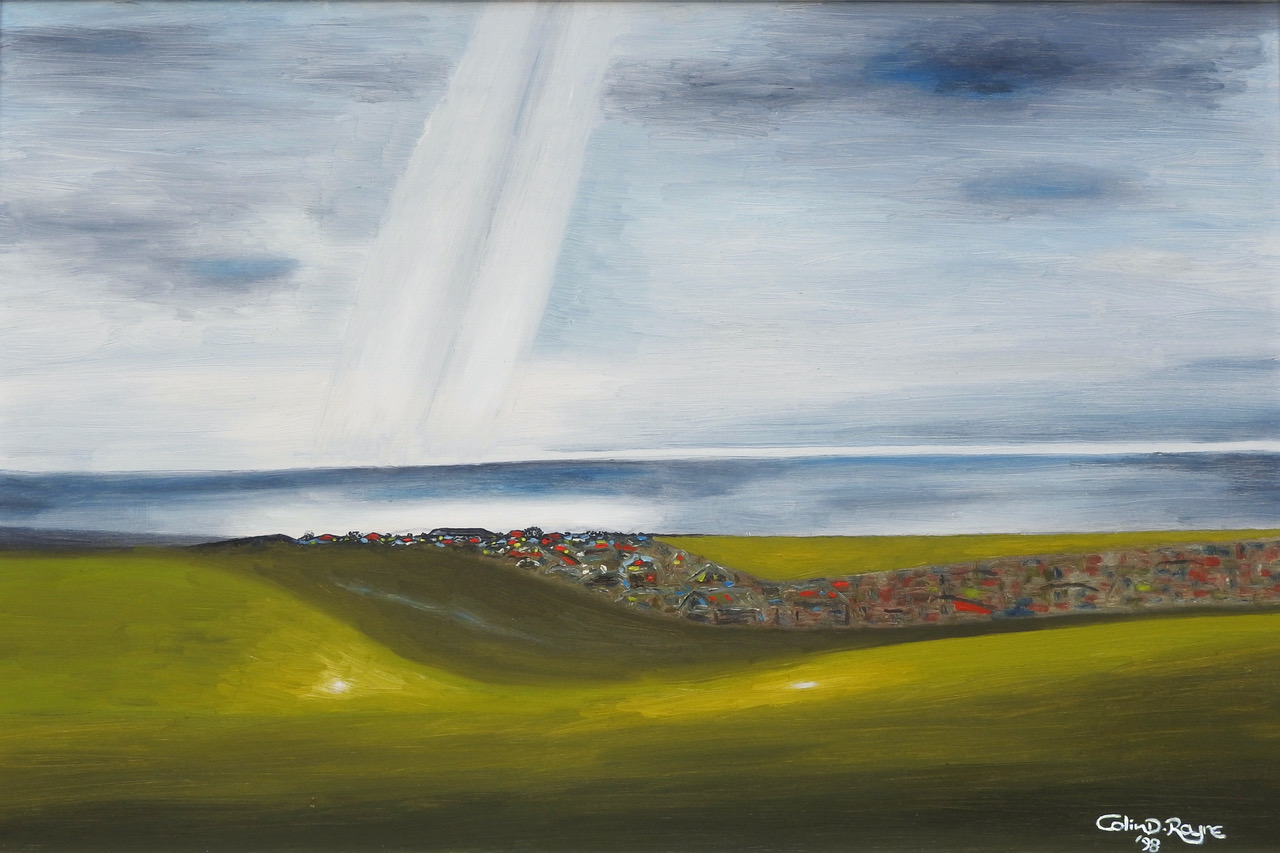 The title refers to Telscombe Tye, which is a part of The South Downs, and just a few minutes walk from The House of Rayne, and where I have walked regularly for many years.
I painted this in 1998, gaining much pleasure on reflecting the shear joy of seeing this outstandingly beautiful view for the first time. The 'double shaft of light' emitted by the cloudy sky, reflected on the calm sea, suggests an 'enlightenment' and reassurance of the presence of a supreme being whom man can knows by his amazing works of nature.
Tye actually means 'enclosure' or common pasture, and is an area of registered common land.
Its farming ensures that wild flowers and ground nesting birds can flourish. The Tye is one of the few places on the South Downs, West of Seaford, where the downland meets the sea, uninterrupted by development.
A so-called 'Funeral Track' runs down the middle, which in past years has been the haunt of highwaymen. It was also a route used by smugglers, on their way to Lewes, and by Funeral Processions, on their way to Telscombe Village Church.
Enlightenment On The Tye 1998 Oil Painting 25" x 17" £650