The House of Rayne has now become an 'Artist's Open House for Fringe of the Brighton Festival for the four weekends of May.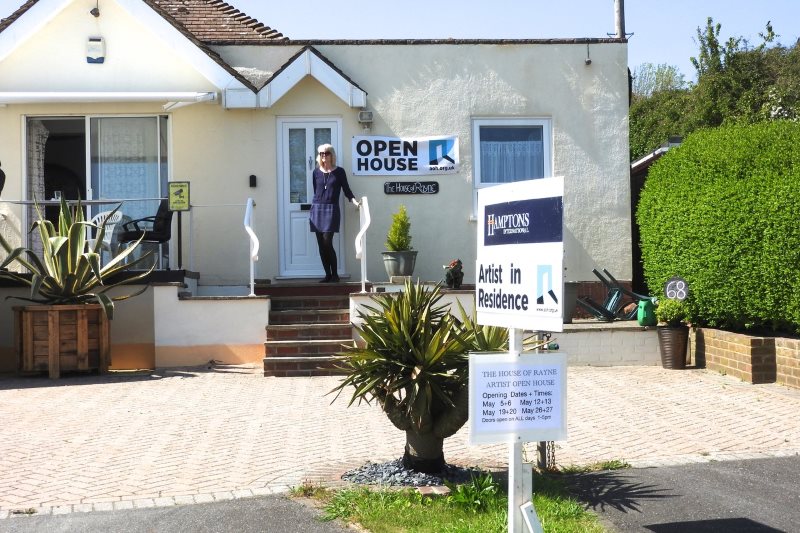 Of course I have held gallery 'views' since 2003, and the many guests and patrons have now persuaded me (at last!) to become an 'official Open House' within The Fringe of The Brighton Festival
Followers of The House of Rayne will realise that I am continually creating new work which is either sold or added to the existing collection, the most recent of which: 'The Scream' (after Munc) has been featured on the front cover of The Deans Magazine, – circulated to Rottingdean & Saltdean. The Open House Brochure includes my gallery as 'Coastal Trail No4' and Hamptons estate agents, have erected a 'For Sale Board' on my frontage, re-named: 'Artist in Residence' with the AOH logo.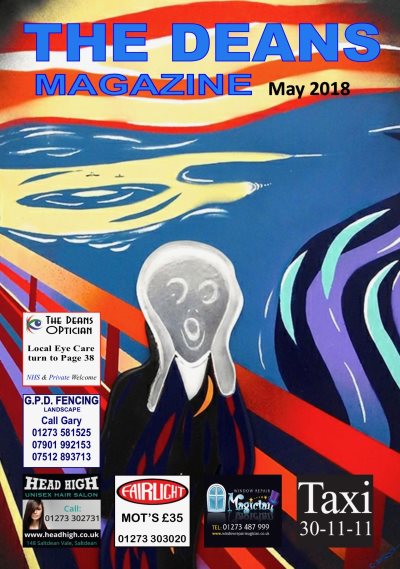 I think that this is a wonderful idea, not only for the Festival month, but for all time, and will request it to remain permanently. The weather for the first weekend, was wonderful, and many people visited and purchased the House of Rayne Catalogue (
click here to view
) ….After a great start, I am optimistic for the for the future!